Press Releases
ROCHESTER – Today, Congressman Brad Finstad (MN-01) announced his selection of "Mabel A Young Herd Leader" by Karlee Wynia, as the winner of this year's First District Congressional Art Competition.

Karlee is a senior at Kasson-Mantorville High School. Her artwork will hang in the U.S. Capitol in Washington, D.C. for one year. Karlee will also receive two roundtrip tickets to Washington, D.C., compliments of Southwest Airlines, to attend the official ceremony later this year honoring the Congressional Art Competition winners from across the country.

Danielle Wang, a junior from Century High School in Rochester, was selected as the second-place winner for her submission "Winter Solstice". Her painting will hang in Congressman Finstad's district office until next year's competition.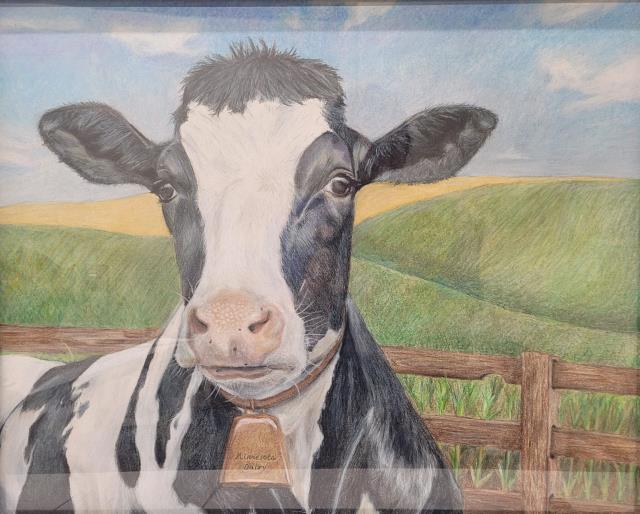 First Place – "Mabel A Young Herd Leader" by Karlee Wynia
Artist's Description: "When creating my artwork, I wanted to do something that represents my family in southeast Minnesota, so I chose to do my cow. I used shades of blue, purple, black, and white for the darker patches on my cow, Mabel. For the background, I did the rolling fields that are common around southeast Minnesota, as well as my family farm. The two types of plants that I drew were corn and then some wheat in the distance."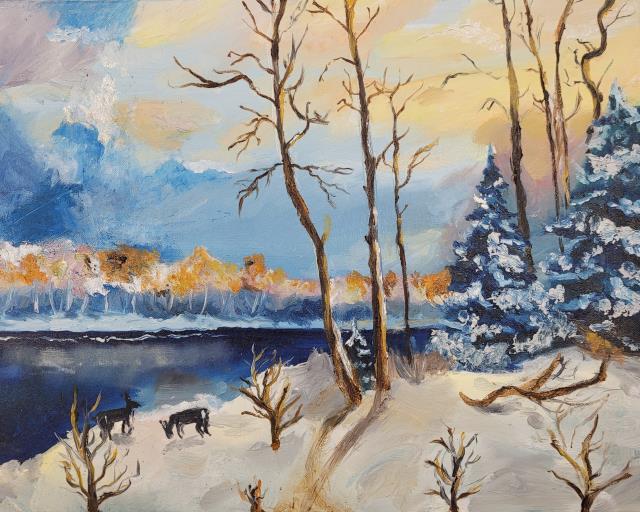 Second Place – "Winter Solstice" by Danielle Wang
Artist's Description: "'Winter Solstice' was inspired by one of the most famous natural landmarks in southeast Minnesota – Quarry Hill. The landscape captures the transition between autumn and winter and exhibits the best of both seasons: colorful leaves, the start of animal hibernation, and the tranquility of snowfall."